http://uk.cars.yahoo.com/27102008/36/203mph-police-car-0.html
203mph police car
Italy's State Police can lay claim to having the world's coolest cop car after Lamborghini gifted them a Gallardo LP560-4.
The 203mph, 560bhp supercar replaces a standard Gallardo that the Italian police had used for four years and 87,000 miles.
Forty officers are trained to drive the four-wheel-drive supercar, the V10 machine a brilliant deterrent to speeders on the Italian motorway network.
Externally it wears the livery of the Italian State Police complete with flashing lights and sirens. It's more than a show car though, the Gallardo LP560-4 carrying all the equipment of a modern police vehicle.
Inside the Gallardo features the latest GPS, video and radio hardware as well as a gun holster and the traditional traffic directing 'paletta' carried by Italian traffic officers.
Also among its kit list is basic medical equipment to allow it to be used as a fast response unit to medical emergencies.
In addition the Lamborghini patrol car features a refrigerated compartment in the front luggage area that allows the swift delivery of donor organs.
The LP560-4 joins another standard Gallardo on the Italian State Police's fleet, both cars uses in day-to-day policing as well as special events.
Kyle Fortune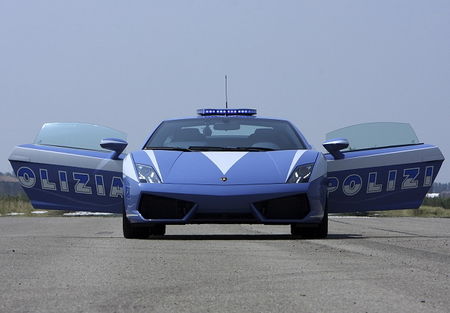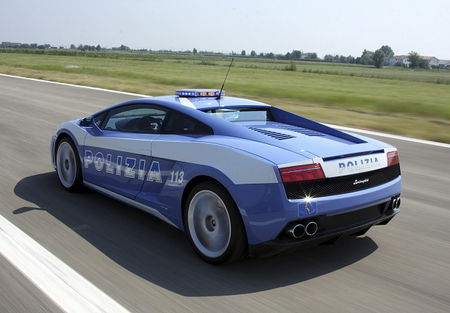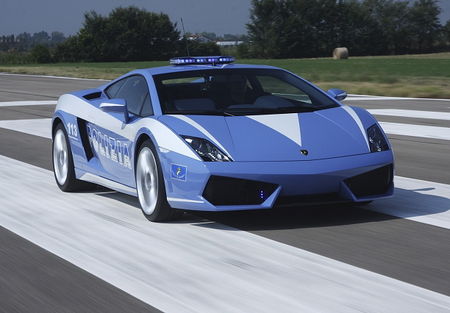 Sure beats the ass off the Vauxhall, pride of the UK police!


_________________
To knog or not to knog......